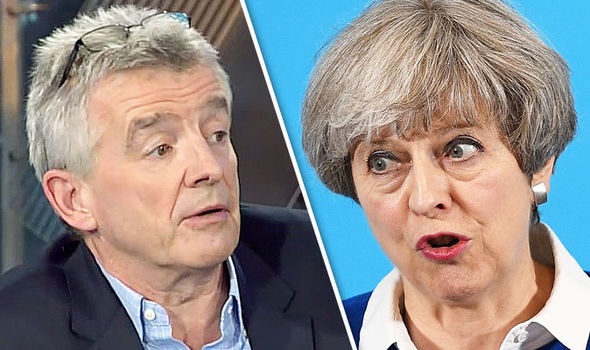 Ryanair has warned the UK is heading for an "ugly divorce" from Europe, and that leaving the EU without a bilateral deal could mean very restricted or no flying between the UK and Europe.
They also warned that Theresa May's plans to leave the jurisdiction of the European Court of Justice would mean Britain will leave the Open Skies agreement which governs flights between the UK and Europe.
Liberal Democrat leader Tim Farron said:
"This is the reality of Theresa May's extreme version of Brexit and insistence we could just crash out of the EU without a deal.
"Jobs could be lost, flights disrupted and British travellers' lives thrown into chaos, but Theresa May doesn't care.
"We will fight for a better deal on Europe and to give people a chance to reject a disastrous Brexit.
"The British people should be able to decide whether Theresa May's Brexit deal is right for them, with the choice to remain in the EU if they don't like what's on offer."